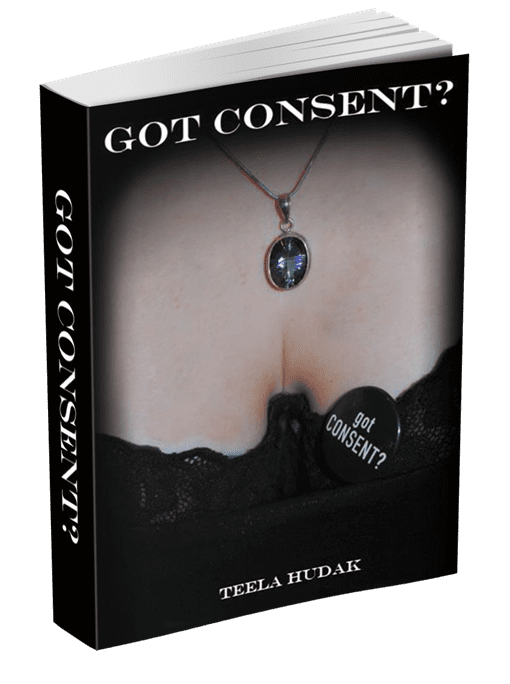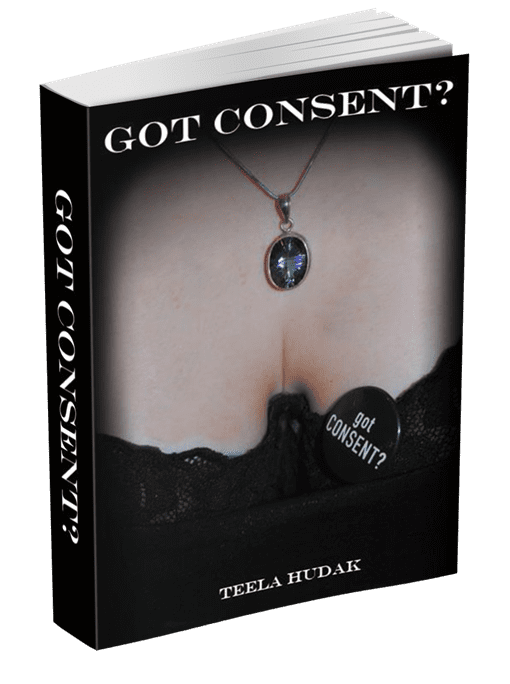 Teela Hudak is excited to be publishing her first book. "Got Consent" is being published February 1, 2018 and she will be exhibiting at the Vancouver Taboo Naughty but Nice Sex Show February 2nd to February 4th. You will be able to pick up a copy of the new book for a special Taboo price and get it signed.
Get the Perfect Unique Something
Not only will you be able to pick up your new copy of "Got Consent", we will have a variety of other fun sex-themed goodies for the table. We will have custom and unique After Sex towels. They are the perfect thing for right after those intimate and squishy moments.
We will also have a full variety of fun and custom sex and BDSM-themed patches. Our designs range from sultry to scandalous! Be sure to stop by and pick up the perfect one for you!
The best thing about all these items is that EVERYTHING will be $20 or less!
Special Taboo Raffle
We are so excited to be hosting the Book Release party at Taboo we will also be raffling off a basket full of sexy goodies! You can sign up to win totally for FREE! The raffle will be on for the full time of the Vancouver Taboo Naughty but Nice Sex Show so make sure to stop by and get your entry in. We will only allow one entry per person and the winner will be drawn after the Show comes to a close. Prize details coming soon!
Don't Miss the Explore Sex Talk Booth!
There are plenty of exciting things to see at the Taboo Naughty but Nice Sex Show. Every year there's lots of fun and different exhibitors! Be sure to make the rounds and check everything out and be sure to come by the Explore Sex Talk booth. You will not want to miss our selection of unique items only available for this show! Don't miss out!