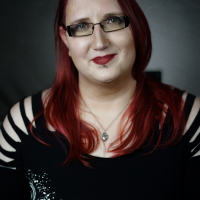 Teela Hudak
Teela has been involved in sex education since the fall of 2011. She holds a Bachelors in Psychology from the University of Fraser Valley and since graduating has continued to study independently. She has been publishing articles on sex education online since 2011 and also facilitates sex ed classes. Teela is passionate about discussing about all topics related to sex education. No topic is ever too taboo to discuss with her. She believes in open knowledge and open discussion so that people can make informed choices about their lives and what types of activities they would like to be involved in. She is open to discussing topics including, but not limited to,
Sexually Transmitted Diseases
Consent
Getting Tested
Puberty
Relationships
Gender
Sexual Orientation
Dating
She currently teaches in-person seminars and online courses. She publishes regularly and is a contributor to Cherry.