Sex Talk
Let's Talk About Shh...
Let's Talk About Shh… Consent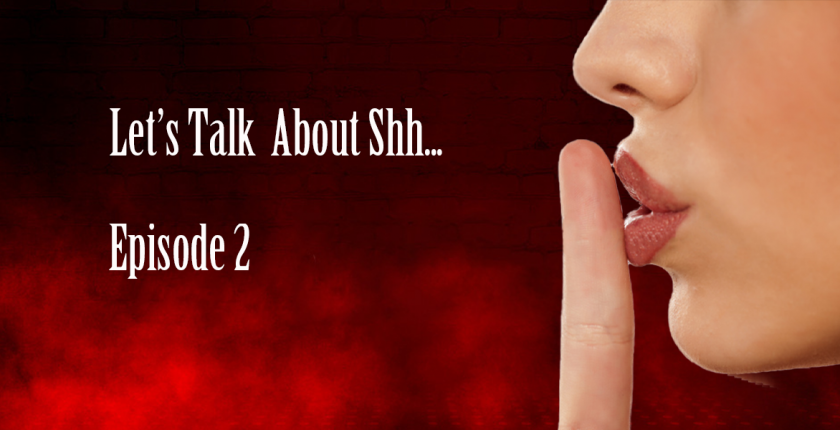 Let's Talk About Shh.. is a live podcast where we discuss challenges, advice, and tips about love, intimacy, and relationships. Each day we tackle new ideas and topics related to sex. Together we will deepen our understanding of human connection and how it impacts our lives. The show accepts live callers to share their success tips or receive 1:1 relationship coaching.
Let's Talk About Shh… Podcast Episode 2
In this episode, we took a deeper look at consent. We discussed why learning about consent is important and how 80% of people cannot correctly apply consent in the real world even when they can correctly define it. This episode clearly defines the principles of consent and what they really mean. We also cover some different ways that people can engage in consent and ways to make it feel less awkward.
We delved further into how consent applies in certain situations and how people should respond when someone is playing hard to get. This episode also covers some common objections people have for actively using consent in their relationships. We also make some suggestions for handling or responding to some of those objections and best practices for encouraging a consent culture.
Finally, the episode touches very briefly on the concern of false accusations of sexual assault and how the use of consent can reduce and eliminate these concerns.
Join Us for our Live Podcasts!
We are currently doing these live podcasts Monday to Friday at 8pm PDT. Join us each day to hear a new topic, get tips, and call in with your questions or relationship success tips. If you miss the episode, you can always catch them here or by following us on our Podcast channel. Help us spread the word of the podcast by sharing it with your circles! Together we can encourage the growth of healthier relationships for everyone!
Author:Explore Sex Talk
Teela Hudak is founder and CEO of Explore Sex Talk. She wants to connect you with the important information you need to know about sex, sex education, and relationships. She seeks to make it easy for you to ask questions about an area of life that people are usually embarrassed by. Sex is fun, why shouldn't learning about it be? Get over your discomfort and join the open conversation now!