STIs
Let's Talk About Shh...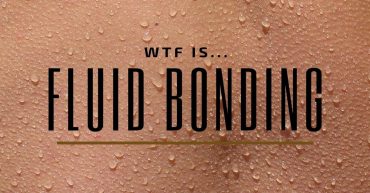 What is Fluid Bonding?
Have you ever heard the term "fluid bonding"? Fluid bonding is a fairly simple but an important concept in a relationship. Put simply, it is the agreement between two people to share bodily fluids. This may not seem like a big deal but it has some crucial implications for the state of the relationship, trust, and open communication. There can be different and distinct levels of fluid bonding. For example, you may consent to share saliva with someone but that doesn't mean that you would be willing to have unprotected sex with them or share blood with them. In most cases, fluid bonding typically refers to the choice to have unprotected sex with an ongoing partner. For it to be considered fluid bonding, it must be a deliberate choice made by the couple.