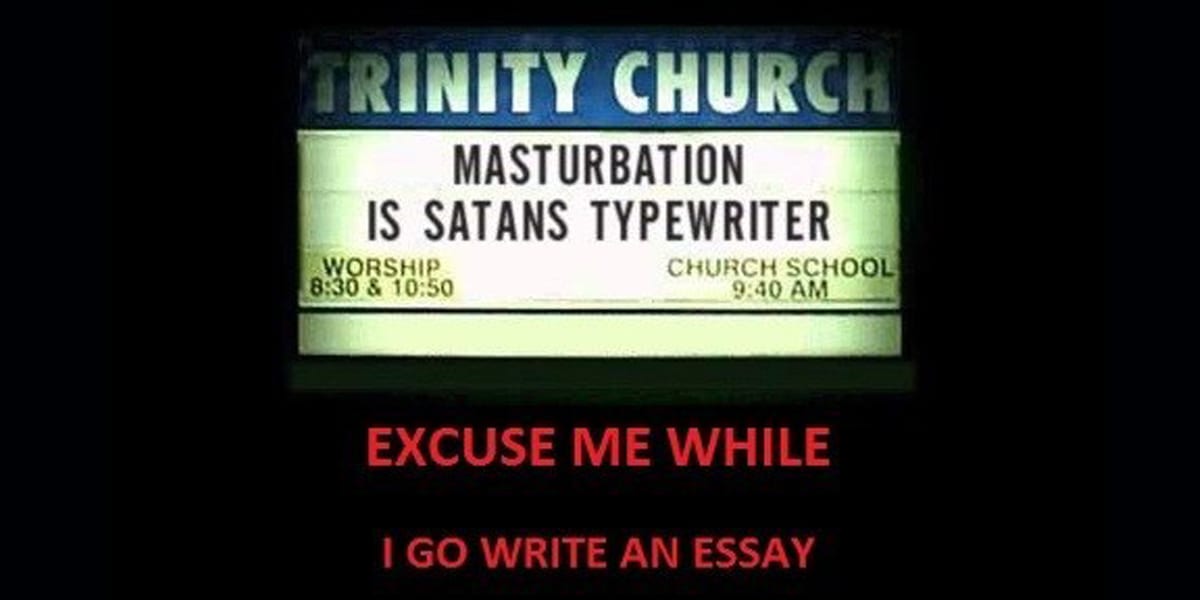 Masturbation can be a super taboo subject for many people. There is a lot of misinformation out there about masturbation. Many people today still see it as evil, unhealthy, and having severe moral and health consequences. Some children are still severely punished for exploring and learning about their body. Where do these negative feelings towards masturbation come from? Why is it seen in such a light?
Historical Views of the Evils of Masturbation
As we look back through history, we eventually start to see some literature emerge discussing masturbation. This is mostly through medical and psychological texts. In these articles, even sex for reproduction was seen as weakening and dangerous to the health. Around the 1700s, they viewed semen as a precious fluid that flowed throughout the body. It was seen as more crucial to our survival than blood. Therefore, any loss of semen was seen as weakening our body and affecting our health. They believed that semen performed the functions of testosterone in the body.
It was understood that sex was required for reproduction but people were discouraged from any other loss of semen. They even saw orgasm as an epileptic seizure that was a serious medical condition. It was thought to be responsible for all sorts of conditions such as blindness, insanity, liver failure, and eventually death.
Obviously, none of these things are medically true. We now know more about sperm production and semen. We now know that we have hormones like estrogen and testosterone that play vital roles in our bodies functioning. Semen is not responsible for our bodies' functions. It is not dangerous to lose it from the body. So what does masturbation do?
Benefits of Masturbation
So if masturbation isn't bad for you, is it good for you? The answer is actually yes. There are many benefits to enjoying some physical self-love. For starters by having regular contact with your genitals, you will be better aware if anything is wrong. Finding any lumps, sores, or anything unusual on your genitals can be a huge difference in the treatment of any serious disease or cancer.
When you masturbate you are also able to determine what you like and what you don't like. Knowing your own body makes it easier to communicate with your partner. It can also increase your sexual endurance and help you increase your pleasure for longer intervals during sex. Masturbation is a bit like practicing for sex. As with other things, when you practice you get better at it. It also becomes easier and you can relax and enjoy it more.
Masturbation is also good for stress relief. We know that continued stress can have some severe and lasting negative health benefits. Orgasms release endorphins and help your muscles relax. Research has shown that orgasms can reduce stress and improve overall health. It's also been shown that penile masturbation can reduce the risk of prostate cancer.
Re-examine What You Know About Masturbation
No matter what your background and how you were raised, it never hurts to re-examine what you know about masturbation, sex, and sex education. The more you know, the more you can take that knowledge to improve your sex life and relationships. What were you taught about masturbation? If this article challenged what you knew about it, share it with someone you care about today. May is masturbation awareness month. Start a conversation today and expand some horizons.
Enjoyed this article? Show some love and share it! You can also show us some love by leaving us a testimonial! If you never want to miss one of our new and fabulous articles, join our mailing list or join us on FB Messenger. Our regular posts can help you build your knowledge to improve your sex life and have better relationships. If you really want to up your sex game, you can join our Sexy Hero Society for exclusive content. If you're looking to improve your knowledge in a specific area, you can also check out what we currently have available for online courses. We also have some thought-provoking as well as scandalous items in our online shop where your patronage helps us fund future research. So how do you want to grow your sex skills? Choose what works for you and make your mark!