The Steel Phallus Festival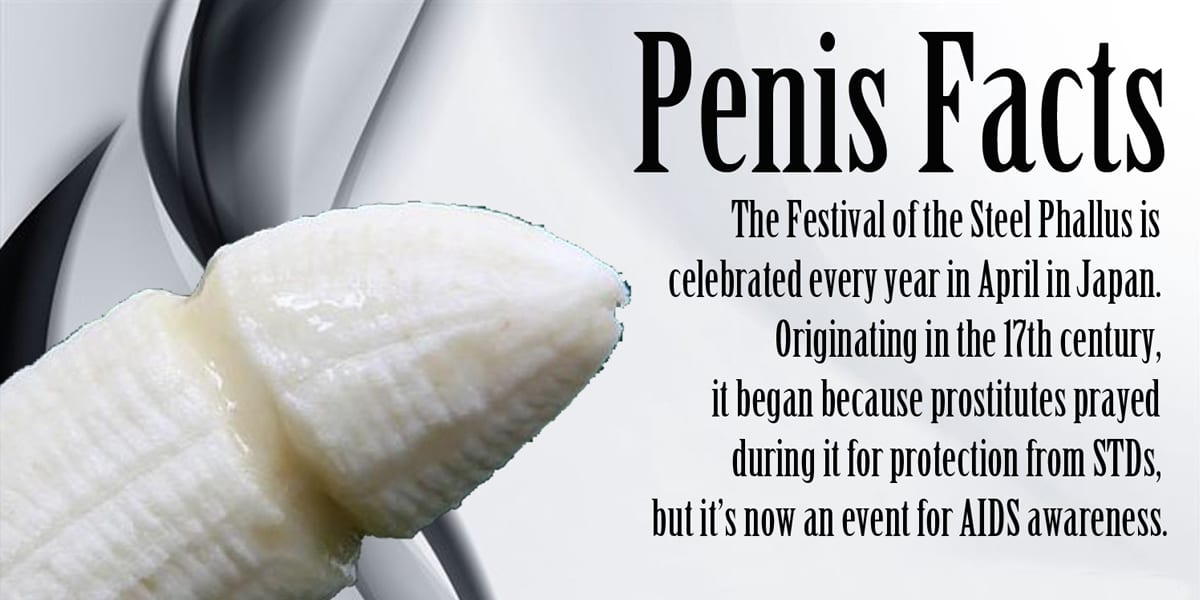 In Japan every year there is the Kanamara Matsuri, or Steel Phallus Festival, in the first weekend in April. It happens at the Kanayama Shrine in Kawasaki which is a fertility shrine.
This festival is a penis-themed celebration of fertility, reproduction, and sexual health. There is a large push to generate awareness and funds for research on sexually transmitted infections.
The festival started in 1969 and each year has continued to grow in popularity with tourists and locals alike. The festival is heavily influenced by the nature-based Shinto religion and focuses on being sex positive. The events of the festival are made to be LGBT-inclusive and sex-positive.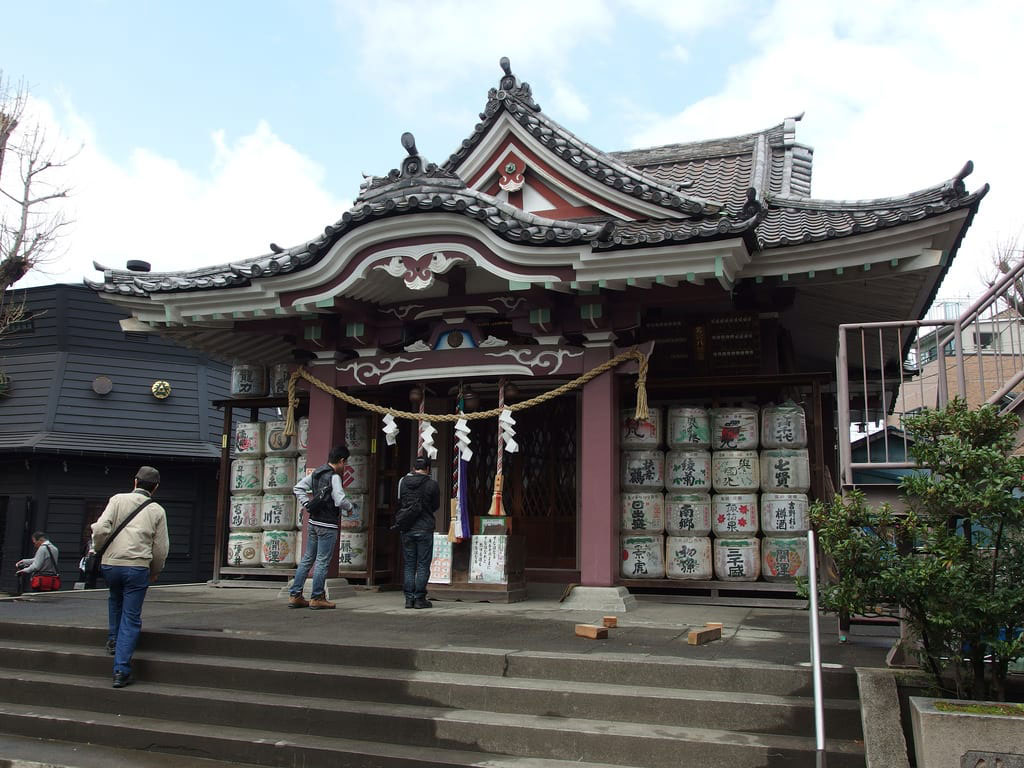 The Legend Behind the Steel Phallus Festival
One of the major inspirations behind many of the festivities is an old legend. It tells of a demon, hundreds of years ago, that fell in love with a beautiful woman. He seduced her and was a jealous lover. When the woman didn't return his feelings, he plot his revenge.
On the night of her wedding, the demon crawled inside the woman's vagina and bit off the penis of her husband when they went to consummate the marriage. The woman remarried and it happened on the second wedding night as well. The woman sought the help of a blacksmith who forged her a steel penis. She managed to trick the demon into biting down on it and breaking his teeth. Defeated the demon finally left the woman.
The steel penis is a focal point of the Kanayama Shrine and a symbol for the festival. Historically, it was popular for sex trade workers to attend the shrine to pray for protection from sexually transmitted infections.
Today the Kanayama Shrine is still a well-known fertility shrine and a popular location for anyone praying for increased fertility, easing childbirth, and even for improving sex between a couple.
What Festivities Take Place?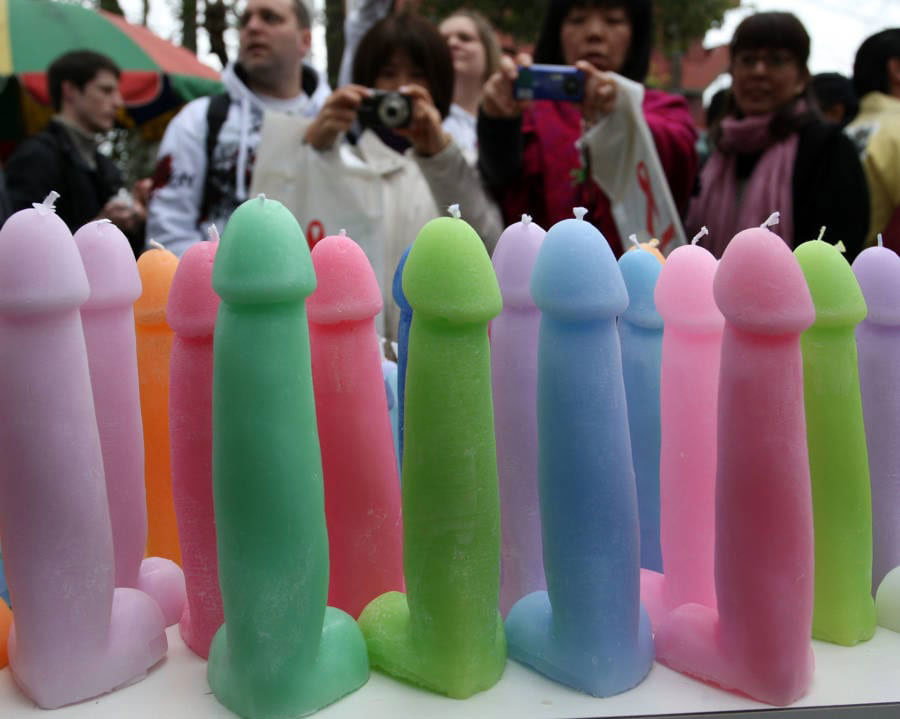 The festival is completely penis-themed. There are many vendors selling unique fertility themed objects from candles, masks, ornaments, gag gifts, sex toys, and more. Everything is penis or vulva themed.
There's more to see and do than just vendors though. The festival holds a number of fun activities such as carving a penis out of radishes or riding a giant wooden penis.
People often dress up in funny costumes and there are photo booths. It's common to see fertility statues or large penises carried through the streets. At some point through the festival, an official parade is also part of the activities.
The Kanamara Matsuri is an All-Inclusive Event
The priests of the Kanayama Shrine in charge of the event stress that while this event is fun, it does have deeply rooted spiritual beliefs. The event is meant to be all-inclusive with no one turned away. The priests make a point of including everyone of any sexual orientation and gender.
The festival doesn't discriminate in age either. It's common for people to bring their children along to learn about sexual health and participate in the activities.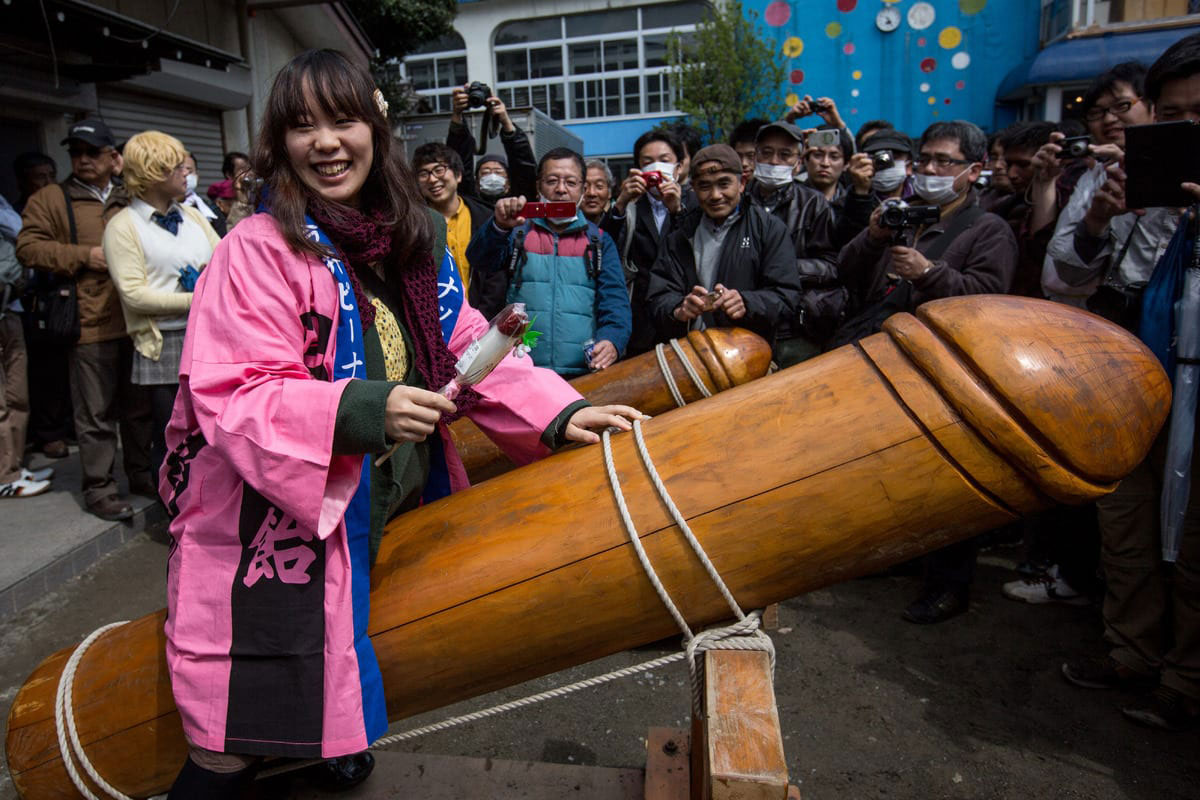 Celebrate Sexuality and Fertility
The Steel Phallus Festival is all about celebrating sexuality and fertility as well as learning about and raising money for sexual health. We can learn a thing or two about from the philosophies of the Kanayama Shrine. Take a step towards celebrating your sexuality and allow yourself to relax and have a little fun about it. Don't be afraid to learn more about sexually transmitted infections and what you can do to protect your sexual health.
Enjoyed this article? Show some love and share it! You can also show us some love by leaving us a testimonial! If you never want to miss one of our new and fabulous articles, join our mailing list or join us on FB Messenger. Our regular posts can help you build your knowledge to improve your sex life and have better relationships. If you really want to up your sex game, you can join our Sexy Hero Society for exclusive content. If you're looking to improve your knowledge in a specific area, you can also check out what we currently have available for online courses. We also have some thought-provoking as well as scandalous items in our online shop where your patronage helps us fund future research. So how do you want to grow your sex skills? Choose what works for you and make your mark!