Sex Talk
Let's Talk About Shh...
Let's Talk About Shh… Avoiding Emotional Blackmail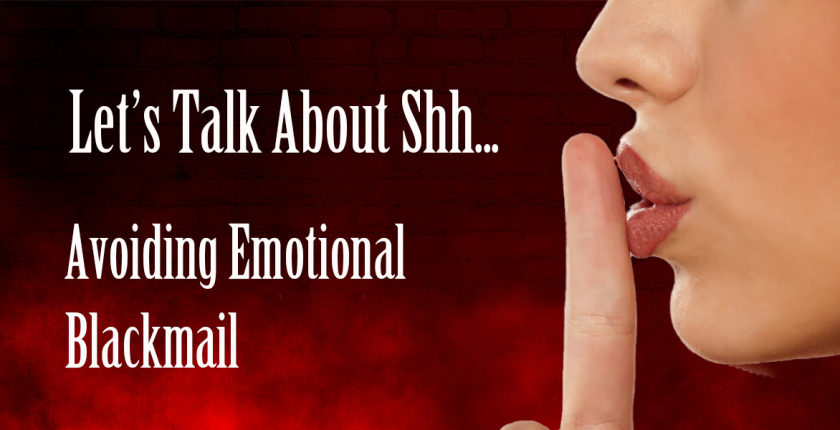 Let's Talk About Shh.. is a live podcast where we discuss challenges, advice, and tips about love, intimacy, and relationships. Each day we tackle new ideas and topics related to sex. Together we will deepen our understanding of human connection and how it impacts our lives. The show accepts live callers to share their success tips or receive 1:1 relationship coaching. In this episode, we discussed emotional blackmail.
Let's Talk About Shh… Avoiding Emotional Blackmail
While discussing abuse of any kind can be a difficult conversation, it's a really important one for people to learn about. We discussed one part of emotional abuse which is emotional blackmail. We identified what emotional blackmail is and what kinds of emotions abusers use to try to manipulate us. We discussed common tactics used by abusers and how they might try a number of tactics at the same time.
In order to combat emotional blackmail, we went over some exercises that people can use to strengthen their confidence and buy themselves some time to think in the face of an abuser's demands. We went over common questions a person should ask themselves about the demands that are made. Lastly, we covered how someone can decline the demands of the emotional blackmailer.
Join Us for our Live Podcasts!
Emotional blackmail can be a difficult thing to avoid or break out of. Knowledge and identifying is really the first step to breaking the cycle of abuse. We are currently doing these live podcasts Monday to Friday at 8pm PDT. Join us each day to hear a new topic, get tips, and call in with your questions or relationship success tips. If you miss the episode, you can always catch them here or by following us on our Podcast channel. Help us spread the word of the podcast by sharing it with your circles! Together we can encourage the growth of healthier relationships for everyone! If you're also looking for more exclusive content, check out our Sexy Hero Society!
Author:Explore Sex Talk
Teela Hudak is founder and CEO of Explore Sex Talk. She wants to connect you with the important information you need to know about sex, sex education, and relationships. She seeks to make it easy for you to ask questions about an area of life that people are usually embarrassed by. Sex is fun, why shouldn't learning about it be? Get over your discomfort and join the open conversation now!