Sex Talk
Let's Talk About Shh...
Let's Talk About Shh… Coming Out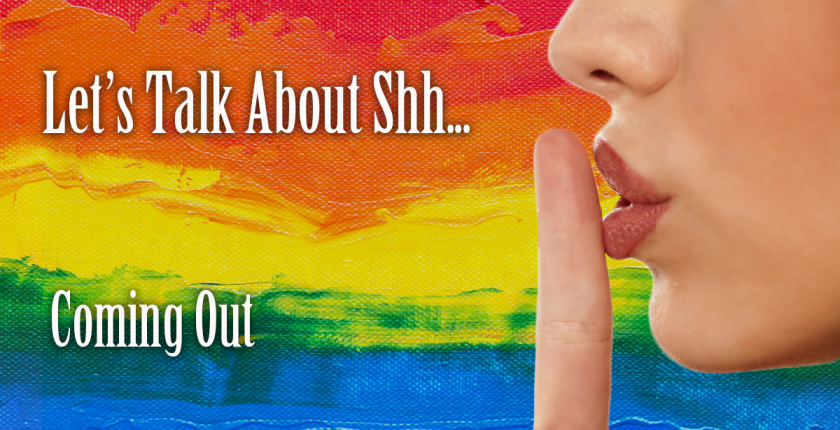 Let's Talk About Shh.. is a live podcast where we discuss challenges, advice, and tips about love, intimacy, and relationships. Each day we tackle new ideas and topics related to sex. Together we will deepen our understanding of human connection and how it impacts our lives. The show accepts live callers to share their success tips or receive 1:1 relationship coaching. In this episode, we discuss coming out as well as sexual orientation.
Let's Talk About Shh… Coming Out
Coming out can be a pretty scary process because people can still face a lot of discrimination for being LGBTQ2S* or kinky. In some places in the world, people still face persecution and death. In this episode, we cover some questions people should consider if they are debating whether or not they are ready to disclose their sexual orientation or gender identity to someone else. We also talk about what to do if you are the person someone is coming out to. We offer some tips on addressing any discomfort or awkwardness someone may feel being on receiving end of someone else coming out.
We also address the nature vs nurture debate of sexual orientation. We talk about some of the discrimination that bisexual people face from both the heterosexual community as well as the gay community. We also discuss the difference between pansexuality and bisexuality.
Join Us for our Live Podcasts!
A lot of people are still learning about LGBTQ2S*. We are doing a whole series this week covering some topics important to Pride. We will be live Monday to Friday at 8pm PDT. Join us each day to hear a new topic, get tips, and call in with your questions or relationship success tips. If you miss the episode, you can always catch them here or by following us on our Podcast channel. Help us spread the word of the podcast by sharing it with your circles! Together we can encourage the growth of healthier relationships for everyone! If you're also looking for more exclusive content, check out our Sexy Hero Society!
Author:Explore Sex Talk
Teela Hudak is founder and CEO of Explore Sex Talk. She wants to connect you with the important information you need to know about sex, sex education, and relationships. She seeks to make it easy for you to ask questions about an area of life that people are usually embarrassed by. Sex is fun, why shouldn't learning about it be? Get over your discomfort and join the open conversation now!