Sex Talk
Let's Talk About Shh...
Let's Talk About Shh… Don't Use That F**king Word!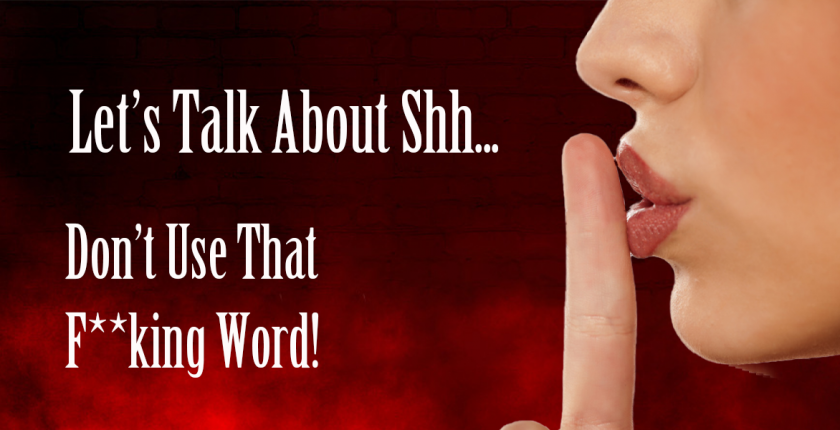 Let's Talk About Shh.. is a live podcast where we discuss challenges, advice, and tips about love, intimacy, and relationships. Each day we tackle new ideas and topics related to sex. Together we will deepen our understanding of human connection and how it impacts our lives. The show accepts live callers to share their success tips or receive 1:1 relationship coaching. In this episode, we discuss how our choice of language impacts our relationships and experiences.
Let's Talk About Shh… Don't Use That F**king Word!
Language is tricky because words and phrases develop new and different meanings over time. How we choose to use words along with the tone they are frequently paired with changes how we see the meaning of those words.
In this episode, we discuss some of the origins of certain "taboo" words along with how our view of language impacts our attitude and relationships. We also discuss how our choice of words has an impact on our beliefs about sexuality and gender. As we grow up, those beliefs play a role in our participation in the marginalization of minorities. At the request of one of our viewers for this show, here is a list of good books for kids discussing gender.
Join Us for our Live Podcasts!
It's important that we continue to improve our communication understanding and skills. Good communication is one of the foundations of healthy relationships and rewarding sex. If you miss the episode, you can always catch them here or by following us on our Podcast channel. Help us spread the word of the podcast by sharing it with your circles! Together we can encourage the growth of healthier relationships for everyone! If you're also looking for more exclusive content, check out our Sexy Hero Society!
Author:Explore Sex Talk
Teela Hudak is founder and CEO of Explore Sex Talk. She wants to connect you with the important information you need to know about sex, sex education, and relationships. She seeks to make it easy for you to ask questions about an area of life that people are usually embarrassed by. Sex is fun, why shouldn't learning about it be? Get over your discomfort and join the open conversation now!