Sex Talk
Let's Talk About Shh...
Let's Talk About Shh… HELP! I Think My Partner is Cheating!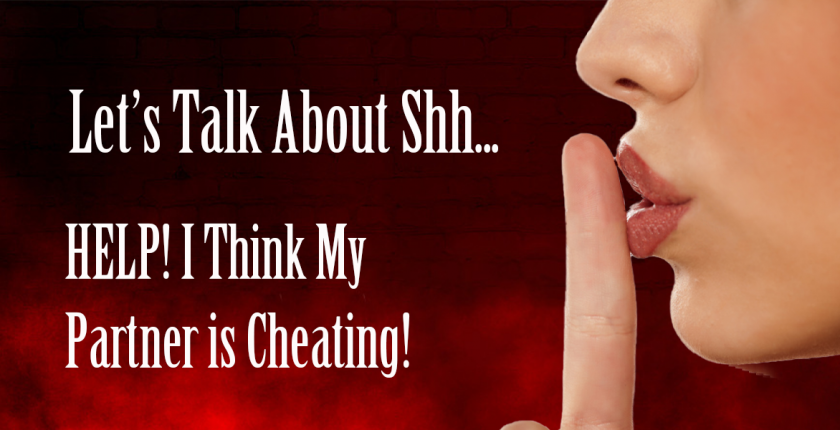 Let's Talk About Shh.. is a live podcast where we discuss challenges, advice, and tips about love, intimacy, and relationships. Each day we tackle new ideas and topics related to sex. Together we will deepen our understanding of human connection and how it impacts our lives. The show accepts live callers to share their success tips or receive 1:1 relationship coaching. In this episode, we discuss infidelity in relationships and what people can and should do to address it.
Let's Talk About Shh… HELP! I Think My Partner is Cheating!
It can be super stressful if you suspect that your partner isn't being faithful to you. Relationships are built on trust and trust can be easily broken and quite difficult to repair. We discuss some of the questions you should ask yourself to help narrow down what's causing the concern of infidelity. We then address some tips on how you should communicate your concerns to your partner. There are a lot of different ways the conversation can go wrong and an accusation of cheating can also do a lot of damage, particularly if no infidelity has occurred.
We also discuss some things to consider if you discover your partner has been unfaithful. It's not always easy to try to work things out and each situation is unique. Only you can make the decision on whether the relationship is worth saving and how you can start to figure that out for yourself.
Join Us for our Live Podcasts!
It's important that we continue to improve our communication understanding and skills. Good communication is one of the foundations of healthy relationships and rewarding sex. If you miss the episode, you can always catch them here or by following us on our Podcast channel. Help us spread the word of the podcast by sharing it with your circles! Together we can encourage the growth of healthier relationships for everyone! If you're also looking for more exclusive content, check out our Sexy Hero Society!
Author:Explore Sex Talk
Teela Hudak is founder and CEO of Explore Sex Talk. She wants to connect you with the important information you need to know about sex, sex education, and relationships. She seeks to make it easy for you to ask questions about an area of life that people are usually embarrassed by. Sex is fun, why shouldn't learning about it be? Get over your discomfort and join the open conversation now!