Sex Talk
Let's Talk About Shh...
Let's Talk About Shh… Intro to BDSM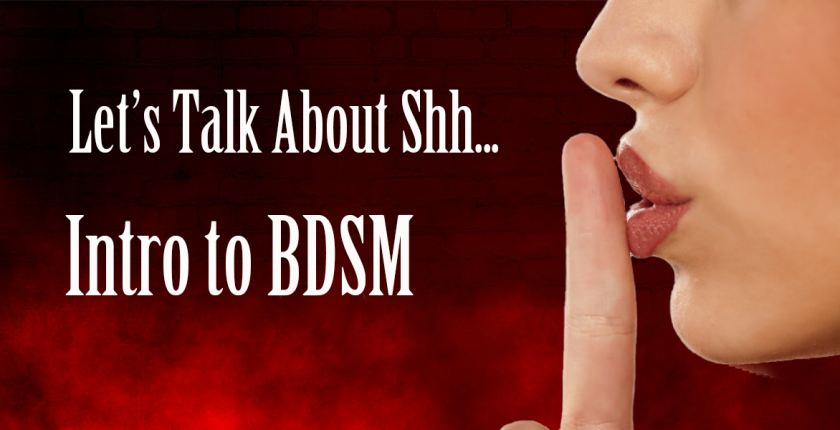 Let's Talk About Shh.. is a live podcast where we discuss challenges, advice, and tips about love, intimacy, and relationships. Each day we tackle new ideas and topics related to sex. Together we will deepen our understanding of human connection and how it impacts our lives. The show accepts live callers to share their success tips or receive 1:1 relationship coaching. In this episode we covered an introduction to BDSM.
Let's Talk About Shh… Intro to BDSM
BDSM can seem pretty intimidating when you know nothing about it, that's why we wanted to do this intro. It covers some of the basic things that people interested in experimenting should know before they get started. It's important to note that those who are interested in BDSM are not sick or weird. Kinky activities and interest in them are perfectly normal.
In this episode, we discussed the importance of safewords. We talked about how they should be used, what sorts of things you should consider when picking them, and what to do if someone uses a safeword. This plays a huge role in boundary setting. We discussed how people can go about setting boundaries, or determining what their boundaries are.
We also defined what aftercare is and why it's an important way to wrap up a play session. We made several suggestions on what could go into building an aftercare kit as well.
Finally, we discussed the different types of roles people can take in BDSM and how that works out to the balance of power. We also had a caller, Jared, for this episode. He added some valuable points about joining the scene for the first time and playing with people you don't really know.
Join Us for our Live Podcasts!
BDSM doesn't have to be any scarier than any other area related to sex! Continue to expand your knowledge and it will feel less intimating. We are currently doing these live podcasts Monday to Friday at 8pm PDT. Join us each day to hear a new topic, get tips, and call in with your questions or relationship success tips. If you miss the episode, you can always catch them here or by following us on our Podcast channel. Help us spread the word of the podcast by sharing it with your circles! Together we can encourage the growth of healthier relationships for everyone! If you're also looking for more exclusive content, check out our Sexy Hero Society!
Author:Explore Sex Talk
Teela Hudak is founder and CEO of Explore Sex Talk. She wants to connect you with the important information you need to know about sex, sex education, and relationships. She seeks to make it easy for you to ask questions about an area of life that people are usually embarrassed by. Sex is fun, why shouldn't learning about it be? Get over your discomfort and join the open conversation now!