Penis or Mushroom? Find the Cocks!
Posted by

Categories

Puzzles

Date

March 30, 2019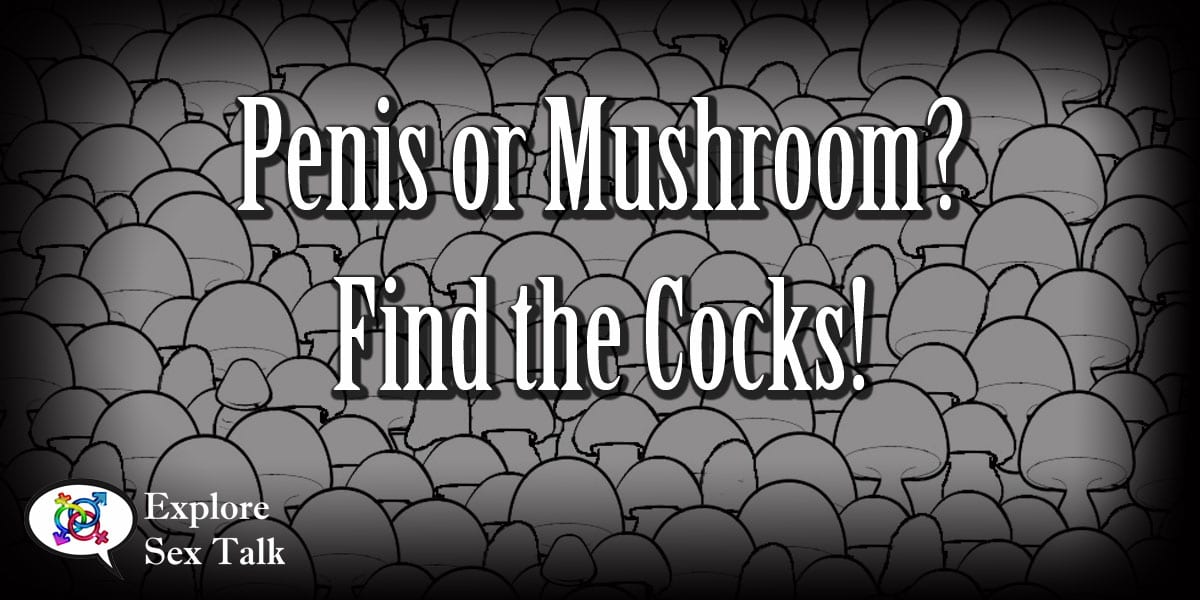 We have a fun little game for you. You need to locate all the penises among the mushrooms. Can you find them all?
Penis or Mushroom? Spot the Cock!
Become a Master in Anatomy
Learning more about anatomy is helpful no matter what anatomy you have. The knowledge you learn can benefit your partner, your family member, or your friend. The more you know, the more you can extend that wisdom to others as well as take care of your own health.
Enjoyed this game? Join our mailing list for more fabulous articles on sex, sexual health, gender, relationships, and consent. Build your knowledge to improve your sex life and have better relationships. You can also check out what we currently have available for online courses also check out our ongoing and upcoming events. You should also check out our online shop for some unique and special items. We have some thought-provoking as well as scandalously fun stuff there. Lastly, if you're looking for more fun content, join our Sexy Hero Society for exclusive and excellent content!