What Kind of Partner Are You?
Posted by

Categories

Quiz

Date

December 29, 2018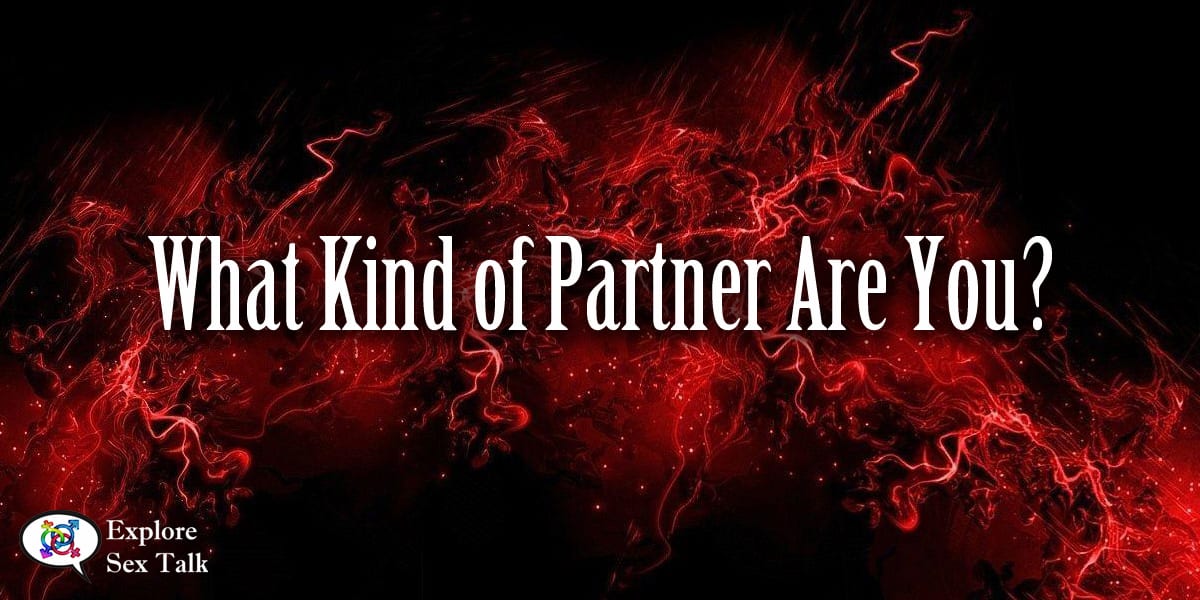 We all have different traits and strengths that we bring to each relationship. Some of these behaviors we learn from our past experience and others are just the way we are. How we behave in relationships can really impact how the relationship goes. What traits do you bring in?
What Kind of Partner Are You?
It's important that my partner is physically attractive
It's important that my partner is financially stable
I prefer doing romantic things for my partner
I prefer to for my partner to do romantic things for me
When I have a problem, I like to talk it out with my partner
It's OK if my partner is a little out of shape as long as I still find them attractive
I think romance in a relationship is really important
My partner doesn't have to be perfect as long as we learn and grow together
It doesn't matter to me how much money my partner makes
Jealousy is totally natural in a relationship
It's very important to me that other people find my partner attractive
If we fight, I like to resolve the fight immediately
I feel cuddling is an important time for intimacy
If someone had lifelong health issues, that would impact my decision about whether or not to stay in the relationship
I like it when my partner is possessive, it shows me they care
I would be happy to support my partner financially
I like to stay in contact by phone or text with my partner throughout the day
The opinion of others matters a lot to me
When I have a problem, I want my partner's total attention
I think communication is really important in a relationship
What Kind of Partner Are You?
People Pleaser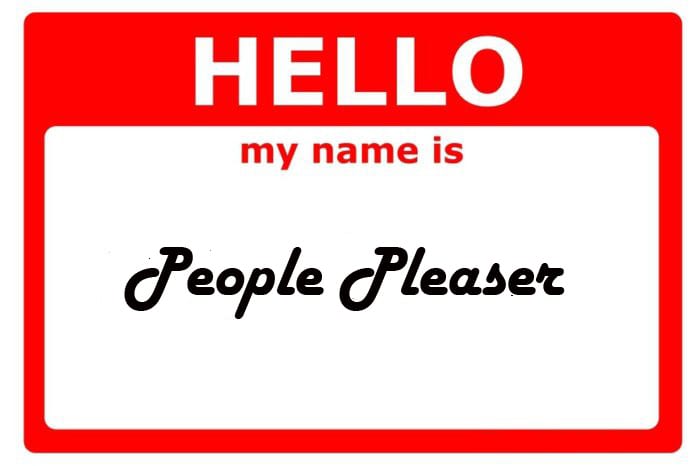 So you seem to be a People Pleaser. You care a great deal about the others around you including how they feel, how they think, and their relationship to you. You tend to put others needs ahead of your own, sometimes to your own downfall. People Pleasers need to be careful because it can be very easy for others to take advantage of them. This can end up leaving them feel resentful and used. It can also make them more vulnerable to different kinds of emotional and physical abuse. People Pleasers also have a harder time being alone and tend to feel more lonely than other people. Some people also get very frustrated with People Pleasers because they can come across as needy. If you set healthy boundaries, being a People Pleaser can make you a truly wonderful partner to have. You are more open to negotiation and communication than other kinds of partners. You care deeply for people in your life and this makes you safeguard those relationships. With the right balance of communication and boundaries. you can have some totally amazing relationships!
Compromiser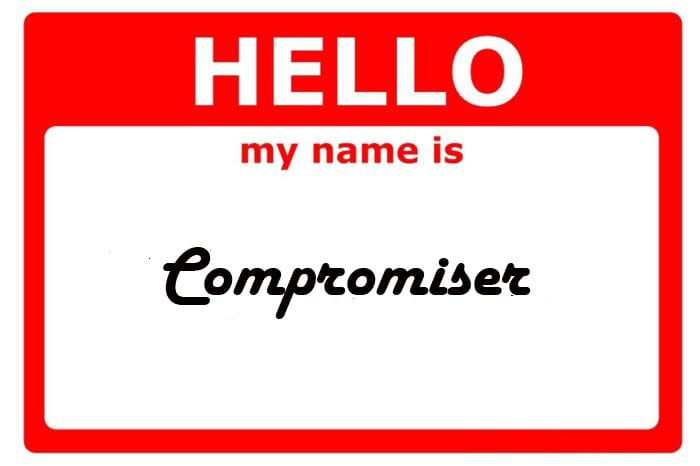 After all our super complicated math and analyzing of your answers, we've come to the conclusion that in relationships, you're fairly ready to compromise. You tend to be quite flexible in your approach but you are more likely to let other people have their way. Compromisers usually try to resolve things quite quickly. This can lead to some things being settled with usually some sacrifice on their end. The compromises don't always come out fair. Be sure never to compromise too far on things that are really important to you. It may save the fight/relationship in the short term but might lead to long term unhappiness. One of your strongest strengths is your ability to communicate. You are open to talking about issues and open to hearing what the other person has said. People usually tend to find you easy to get along with and appreciate that you do tend to hold your own, even if you give up something in the compromise. Keep your communication skills sharp and you will find your path to real satisfaction in your relationships.
Negotiator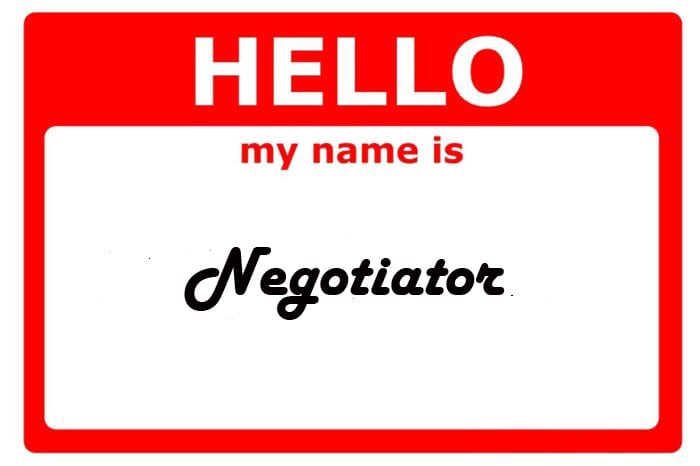 According to our highly sophisticated analysis, you are a Negotiator. You will compromise but you drive a hard bargain. You make sure that your needs are met and are usually open to hearing what your partner needs as well. Negotiators can sometimes come across as a bit stubborn and strong willed. Some people see Negotiators as a little bit bossy because of their tendency to push for fairness. This can also lead some to be concerned that you don't care as much about their feelings. One of your strongest strengths is your ability to reason and communicate. You are open to talking about issues and settling things in a way that will be the most fair for everyone. People tend to have a lot of respect for you and your communication skills. Keep your skills sharp and remember to emphasize with your partner.
Master of Your Own Mind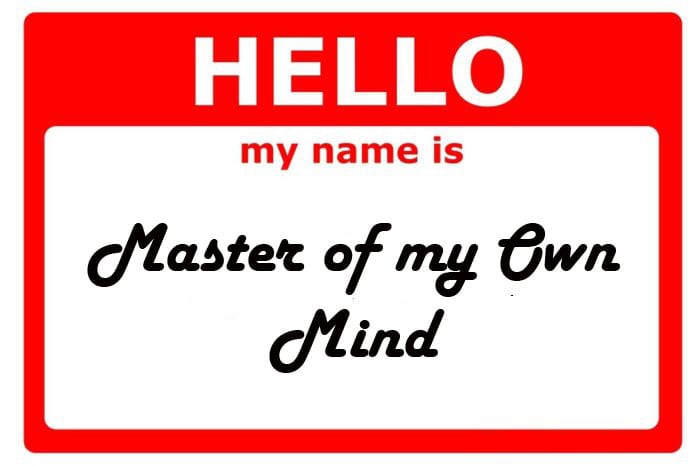 You are truly a Master of Your Own Mind. You are the type of person to take charge, make decisions, and then take action. You are self confident and ready for the next challenge. People can sometimes see Masterminds as a bit overbearing. They can be seen as bossy and unfeeling. It's also easier for Masterminds to become more frustrated by the indecision of others. This frustration can be interpreted as anger by others and this misunderstanding can cause some conflict. People in relationship with Masterminds can sometimes feel walked over, as they see their partner as very controlling. One of your best strengths is to knowing what you want. This makes many people see you as more in charge or as a leader. Remember to give others the time and space to reach their own decisions.
Keep Learning More About Yourself
Many people look at their past and see a history of failed relationships. They may not have worked out but they are not a failure if we value our time from them. How we connect with others can also teach us a great deal about ourselves. We carry this through to our next relationship. It is how we grow, mature, and become better people. 

Enjoyed this article? Join our mailing list for more fabulous articles on sex, sexual health, gender, relationships, and consent. Build your knowledge to improve your sex life and have better relationships. You can also check out what we currently have available for online courses also check out our ongoing and upcoming events. You should also check out our online shop for some unique and special items. We have some thought-provoking as well as scandalously fun stuff there. Lastly, if you're looking for more fun content, join our Sexy Hero Society for exclusive and excellent content!