Do Beliefs About Love Impact Your Relationships?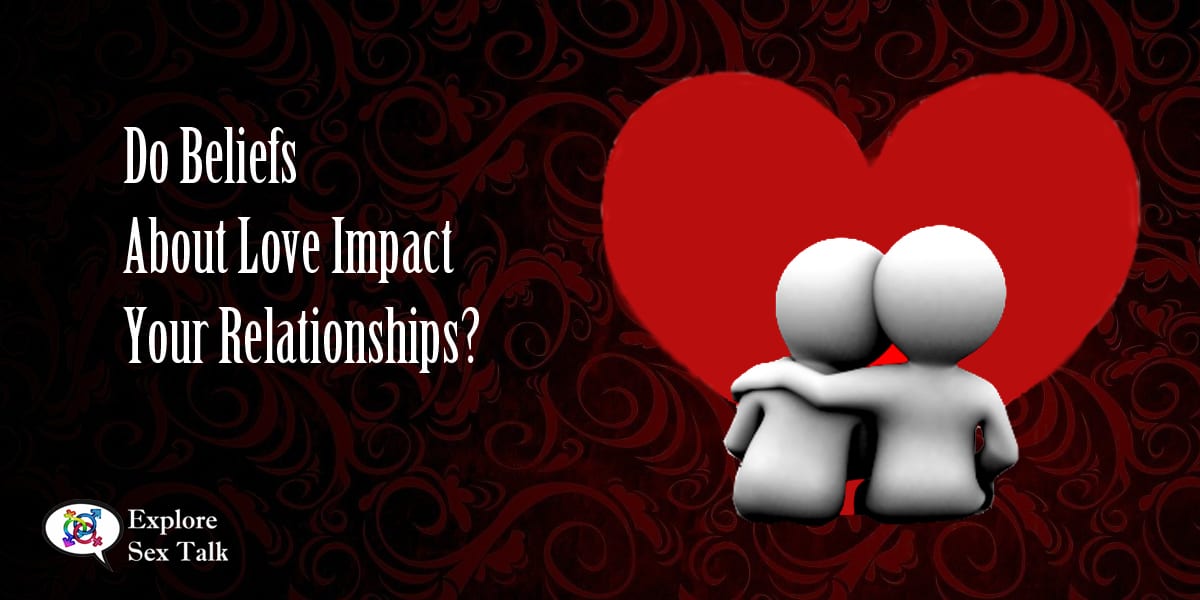 There are lots of different ideas when it comes to love. Some people think that you need to work to maintain long-term relationships while others feel that love should be easy. So which is it? Is love hard work? Should it be hard? The truth is that the answer is a bit what you make it. What you believe about love will influence your decisions and how you approach relationships. It will impact how much you put into your relationships and this ultimately affects the course of your romantic attachments. A fair amount of research has gone into beliefs about love and how it influences our choices and relationships.
Beliefs About Love: It's Our Destiny
People who hold destiny beliefs about love are those who believe in soulmates and that one perfect match for everyone in their life. They are people who tend to think that the test of real love is that it comes easily between two people. Relationships should not take a lot of work to keep both people happy. If two people are destined to be together than they should already be compatible and in sync.
Many people who hold these beliefs see a lot of conflict in a relationship as a sign that their partner is not meant for them. Arguments are seen as more destructive and threatening to the relationship. People who hold these beliefs about love are also more likely to end a relationship more quickly if they do not believe their partner is their perfect mate
Beliefs About Love: Sometimes Love Takes Work
People who hold growth beliefs about love see things differently. The challenges that arise in the relationship are seen as barriers to overcome. People are seen as able to change and overcome their flaws. Couples can work and grow together over the course of the relationship. People who see relationships in this way are more likely to stay committed to the relationship even when they may be experiencing conflict.
People who hold the belief that love can take work are more likely to make compromises. They see relationship satisfaction as something to work towards and be achieved by working with their partner.
How Do These Beliefs Impact Our Relationships?
What beliefs a person holds can totally change their approach to their relationship. It can also impact the level of commitment a person feels. Depending on the circumstances, this can either be a bad or good thing.
If people believe that their perfect soulmate is out there, they may end relationships more quickly at the first signs of trouble. They may be unwilling to stick it out and work out the conflict that could have led to a very fulfilling relationship. Conversely, when people are completely convinced that a particular person is their perfect match, they may be willing to put up with more relationship dissatisfaction. In some cases, they will tolerate emotional, verbal, or even physical abuse. This is often because they don't believe there will be someone else for them. People who strongly hold destiny beliefs about love may also attribute a lack of relationship and sexual satisfaction as incompatibility. They will believe that no amount of effort and communication will make a difference.
People who believe that love can take work and growth may end up staying in a bad relationship because of the hope that they will continue to grow with their partner. They hold out the hope that things will get better with time.
Research suggests that those who see relationships as more of a matter of growth tend to feel more satisfaction in their relationships. Because they see the difficulties as a challenge to overcome, they can have an impact on the course of the relationship. This sense of control increases the overall sexual and relationship satisfaction. If things aren't working it's not because of some unknown force of the universe but an amount of effort they can control. They can impact the quality of their relationship by the amount of effort and compromise they put in.
It All Comes Down to What You Believe
Our beliefs about love play a significant role in the way we approach our relationships. It impacts the amount of effort we put in and how we respond to conflict with our intimate partners. Continuing to learn about relationships can help us to understand ourselves better. Once we do, we can make choices that will help us reach higher levels of happiness and satisfaction romantically and sexually.
Enjoyed this article? Show some love and share it! You can also show us some love by leaving us a testimonial! If you never want to miss one of our new and fabulous articles, join our mailing list or join us on FB Messenger. Our regular posts can help you build your knowledge to improve your sex life and have better relationships. If you really want to up your sex game, you can join our Sexy Hero Society for exclusive content. If you're looking to improve your knowledge in a specific area, you can also check out what we currently have available for online courses. We also have some thought-provoking as well as scandalous items in our online shop where your patronage helps us fund future research. So how do you want to grow your sex skills? Choose what works for you and make your mark!