Who Remembers Being an Infant? Does Infancy Attachment Impact Your Relationships?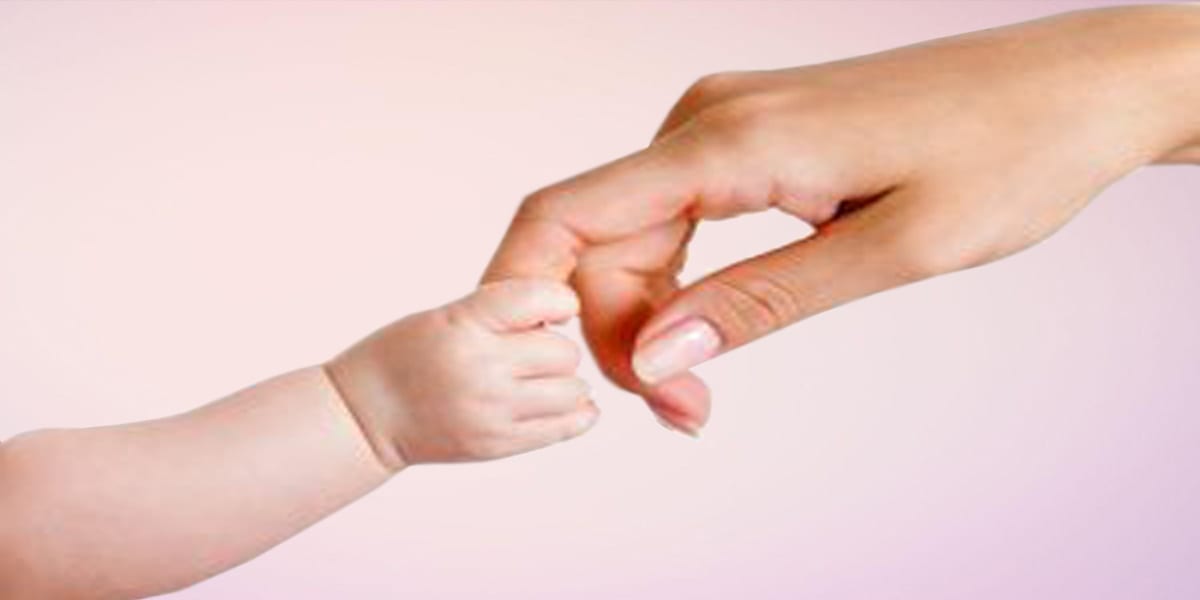 Do you remember being a baby? Do you remember the things you did with your caregiver? Chances are the answer to that question is no. This doesn't mean that that time doesn't play a hugely significant role in how we develop. Infancy attachment plays a major role in our development or trust and how we approach future relationships.
The human brain is truly an amazing thing. It continues to grow well after our birth and doesn't reach it's full development until we are in our early 20s. After we are born, our brain grows quickly and forms connections to help us adapt to our environment. While most of us don't remember our early infant years, this time has a huge impact on us. The interactions we have from newborn to about three years old plays a significant role in comfortable and easy we form connections and relationships. It is also has a huge impact on how we are able to handle stress.
Infancy Attachment and the Caregiver
The bond we form with the person giving us the most care as an infant shapes how we see relationships and the world. As an infant, we experience others as part of ourselves. We haven't quite developed enough to understand that they are separate individuals from us. If you watch a person caring for an infant, you will see that they often engage in simple facial games. The baby will smile, the caregiver will smile and vice versa. Often happy baby sounds are mimicked back and forth between the caregiver and the infant.
When these mirroring things happen, the baby's brain learns that the environment is responsive to them. It suggests to the brain that the environment is nurturing and the brain develops accordingly. Such environments allow the baby to develop attachments and feel secure. They know that this caregiver will respond to them. It may seem like a simple thing but this is a crucial trust building time. It is our first exposure to relationships.
If a baby is neglected and does not receive positive responses, or any responses, from its environment then something different occurs. The message is sent to the brain that the world is not a supportive place and the brain prepares the baby for survival. If this happens, the baby will be less likely to form attachments easily.
By the time we are about three years old, many of the neural pathways developed from infancy are set. Our brains have responded to the environment and prepared the brain for what seems like the best chance for the baby's survival. It is this foundation that sets the stage for how we form attachments for the rest of our lives.
Can We Ever Change Our Sense of Attachment?
So if our neural pathways are set, does that mean we can never change? Those who have trouble will attachment are just screwed? Not that is not always the case. Those who experienced stress forming attachments as infants will have more trouble than those who did not but there is more to it. As we continue to develop, we continue to change according to our experiences with our environment. What happens in the years following our initial development makes a huge difference. The longer we go in abusive, neglectful, or damaging environments the worse the damage will obviously be.
It takes work to overcome these experiences and trauma but that doesn't mean that it's impossible. Human nature thrives on interpersonal contact. The important piece is whether or not a person feels that their relationships have problems. If they feel they are disconnected and wish to change. It is almost impossible to force a change in someone not willing, not to mention you'd probably have to resort to some highly unethical methods.
If someone wants to explore their trouble with attachments, it's best to find the appropriate supports. This can be a therapist or a support group. It can even be doing personal research and introspection. Not one way will be right for everyone. Although those who choose to do it alone may miss out on the insights of others that could help.
Being Comfortable Forming Relationships
Our sense of attachment really comes down to our basic sense of trust. How we trust others when we form any kind of relationship with them. Our basic sense of trust is something we learn right from infancy, whether we remember it or not. We are impacted by it. It's important that we understand our own comfort level with forming attachments. This understanding will help us determine what will and will not work for us. It will also help us figure out what our limitations are, whether we want to try to change them, and the best way to move forward. Share this article with someone you care about today. Start the conversation that can help lead to a healthier and more satisfied you.
Enjoyed this article? Show some love and share it! You can also show us some love by leaving us a testimonial! If you never want to miss one of our new and fabulous articles, join our mailing list or join us on FB Messenger. Our regular posts can help you build your knowledge to improve your sex life and have better relationships. If you really want to up your sex game, you can join our Sexy Hero Society for exclusive content. If you're looking to improve your knowledge in a specific area, you can also check out what we currently have available for online courses. We also have some thought-provoking as well as scandalous items in our online shop where your patronage helps us fund future research. So how do you want to grow your sex skills? Choose what works for you and make your mark!