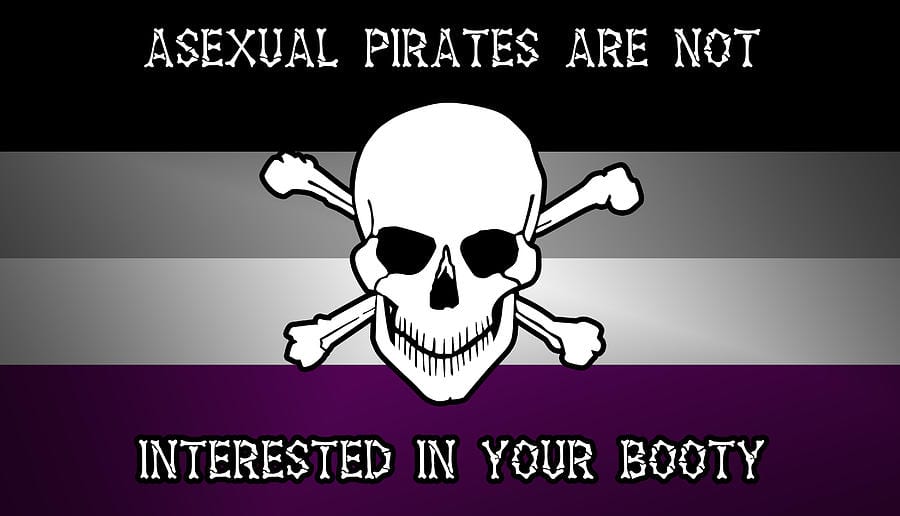 There are plenty of sexual orientations out there. There is no one or right way to be. Your sexual orientation is a very personal thing and you are going to be the best expert to decide what works for you. As we open up and talk more about sexuality and how it fits into our lives, more language and ideas have emerged to describe how people feel. Asexuality is a term that emerged in biology in the early 1800s to describe plant life. It has always been used to describe a lack of sexual need, desire or attraction. The term today is used by many to describe their sexual orientation.
What is Asexuality?
Asexuality is a sexual orientation in which people experience little or no sexual attraction. They have the same emotional needs as other people and can still desire other forms of intimacy but they do not experience the same sexual needs. This lack of sexual interest is something that is consistent over a person's lifespan. Someone who has experienced sexual desire in the past but has felt a significant decrease would not be asexual. Their loss of sexual interest would be for another reason. Asexuality is an orientation that remains fairly consistent throughout someone's life.
So do asexual people have normal relationships? The truth is that some people who identify as asexual are happier on their own and don't feel the need for other forms of intimacy either.  Others prefer to build a strong network of close friends instead. As with other parts of sexuality, there is a large range of how much people who identify as asexual will want to connect with others and in what ways. Each person will have to choose that level for themselves and it will vary from person to person. It is not a black and white binary but more of a spectrum.
People who are asexual are perfectly normal. They are not sick. They are not broken. There is nothing wrong with them. They are just as capable of forming meaningful relationships and friendships as anyone else. They simply experience less sexual desire (or none at all). People who are asexual can still have fulfilling romantic relationships. Being asexual is not an inability to experience sexual pleasure or function sexually.  They just tend to experience no, or only very minimal, sexual attraction to others overall.
How Common is Asexuality?
Asexuality is only reported by approximately 0.5% to 1% of the population. We may not have totally accurate numbers at this time as research into asexual orientation is relatively newer and many people who may meet many of the criteria for the orientation may not self-identify that way. We are still learning and exploring the concept of asexuality. As more people come to understand it and more research is performed, we may see a higher number of people identifying with this orientation. Online communities have started to form that offers more information, support, and a way to connect with others. These communities can also help us get a better understanding of how common asexuality may actually be as well as providing a connection for those who identify that way.
Don't Be Afraid to Learn More About Asexuality
Asexuality is one of many different sexual orientations. Even if you don't identify as an asexual, it's important to learn more about the different aspects of sexuality. When we learn more about sexuality, we have a better understanding of others as well as ourselves. This understanding breeds compassion and stronger communities. It is one piece of the human puzzle and helps us build more satisfying relationships. Knowledge is power and the more we know, the more we can impact our world in a positive way. Don't be afraid to branch out and learn more!
Enjoyed this article? Show some love and share it! You can also show us some love by leaving us a testimonial! If you never want to miss one of our new and fabulous articles, join our mailing list or join us on FB Messenger. Our regular posts can help you build your knowledge to improve your sex life and have better relationships. If you really want to up your sex game, you can join our Sexy Hero Society for exclusive content. If you're looking to improve your knowledge in a specific area, you can also check out what we currently have available for online courses. We also have some thought-provoking as well as scandalous items in our online shop where your patronage helps us fund future research. So how do you want to grow your sex skills? Choose what works for you and make your mark!