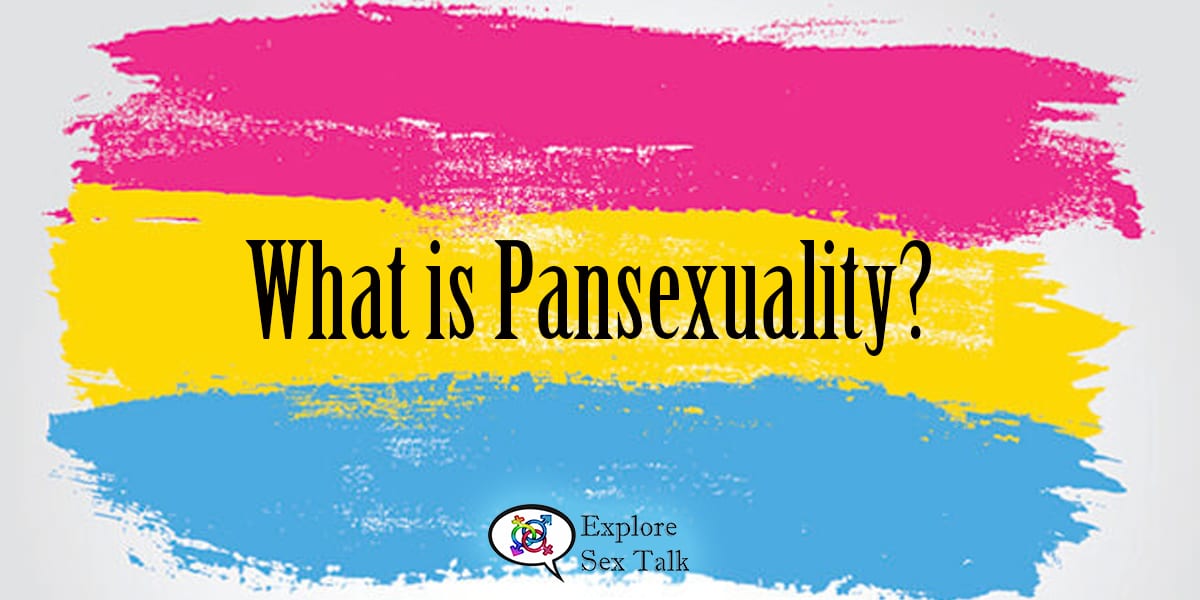 Ever heard of pansexuality? The term has gotten a lot more attention in recent years as more people have started to identify this way. Many people will trace the term gaining popularity with the start of different celebrities coming out as pansexual starting in 2015 but the term is actually a lot older than that. The word itself is rooted in Greek where "pan" translates to "all". The term has actually been used for a long time and debated by the psychological and academic community since the early 1800s.
So, What is Pansexuality?
Pansexuality is a sexual orientation where people can be attracted to others regardless of their gender. It's not always that they have a sexual attraction to every individual person. It's more that gender or gender expression doesn't factor into ruling someone out. Someone who identifies as pansexual will be attracted to whoever they feel attracted to and gender doesn't factor into that attraction. People who identify as pansexual often remark that their attraction is impacted more by a person's energy, personality, and style. It's not that pansexuals don't notice gender, they just don't tend to care too much about it.
Like with other sexual orientations, pansexuals may have their own individual ways of defining how they feel. Each individual may also have a range in which they express their preferences like any other orientation as well. This doesn't make their orientation any less valid, just unique to them.
Are Pansexuality and Bisexuality the Same Thing?
Nope, not at all. Pansexuality and bisexuality are two entirely separate sexual orientations. Bisexuals are people who are attracted to two different genders while pansexuals can be attracted to a person of any gender. They are two separate orientations, not related to or extensions of each other. Both of them are valid but they are not the same.
Are Pansexuals Attracted to Everything?
There is a common misconception that just because pansexuals have no set gender preferences that they are also open to anything and everything sexual, including fetishes ranging into extreme and non-consensual. Not only is this wrong but it's also a damaging stereotype. Pansexuals may not have much preference over gender but that doesn't mean they are up for anything and everything. Each person has their own set of interests in different sexual activities, excluding some kinds of activities and interests. This is no different for pansexuals.
People's misunderstanding about what pansexuality is can lead them to try to force pansexual partners into situations they have no interest in. It's still important to keep communication open when discussing things with a potential partner. Someone's sexual orientation should never be mistaken for a blanket consent to any sexual activity.
It's also important to note that just because someone who is pansexual can be attracted to a person of any gender doesn't mean they are attracted to every person they see. It's not a free-for-all where they will willing date or be intimate with any person that walks down the street. As with other orientations, individual preferences will vary. Some people will be more attracted to a wider range of people while others will remain discerning in their romantic interests. Just because a person identifies as pansexual, doesn't make them automatically attracted to you or anyone else.
Are Pansexuals Confused?
Some people think that pansexuals are just confused and can't make up their mind. This is another damaging misconception. Pansexuality is a valid sexual orientation. They are not unable to make up their mind or constantly changing their minds. They just happen to be attracted to people without using gender as a factor to determine that attraction.
This misconception can cause pansexuals a lot of anguish because people are constantly questioning or challenging their orientation. It's also harder for them to find support in the LGBTQ2S* community because of it. Young people, particularly, feel isolated as they are exploring their identity and more keenly feel the lack of support.
Learn More About Pansexuality
As the conversation continues to evolve around sexual orientation, we are learning more and more about pansexuality. Don't be afraid to continue to educate yourself and keep involved with the conversation. The more we educate ourselves, the more we will contribute to a world that stops spreading misconceptions and misinformation.
Enjoyed this article? Show some love and share it! You can also show us some love by leaving us a testimonial! If you never want to miss one of our new and fabulous articles, join our mailing list or join us on FB Messenger. Our regular posts can help you build your knowledge to improve your sex life and have better relationships. If you really want to up your sex game, you can join our Sexy Hero Society for exclusive content. If you're looking to improve your knowledge in a specific area, you can also check out what we currently have available for online courses. We also have some thought-provoking as well as scandalous items in our online shop where your patronage helps us fund future research. So how do you want to grow your sex skills? Choose what works for you and make your mark!