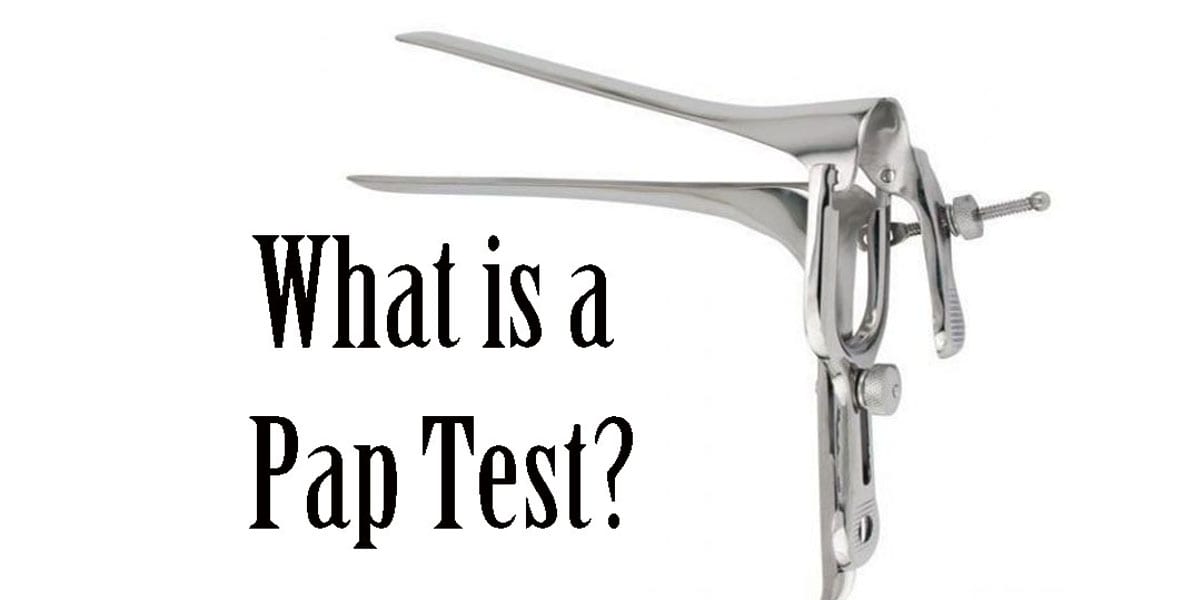 A PAP test, also called a PAP smear or Papanicolaou test, is a medical exam that takes a small sample of cells from the cervix. These cells are then examined under a microscope and determined to be abnormal or normal. PAP tests are useful for screening for potential problems, like cancer, and diagnose any infections or inflammations. These medical exams are for anyone who has a vulva and the attached internal reproductive organs.
How is a PAP test performed?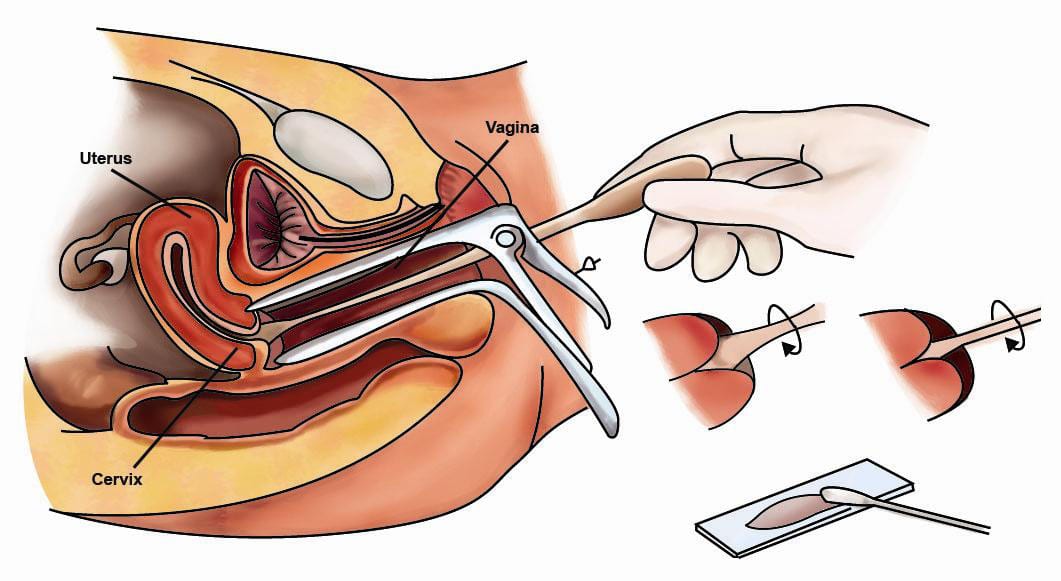 PAP smears are typically performed in a clinic or doctor's office. You can set up an appointment with your doctor, gynecologist, or visit a walk-in clinic. If you feel nervous going in for the test, try booking in with a sexual health clinic. The service providers at the sexual health clinics can help you to feel more comfortable with the exam as they do them all the time.
The physical exam will also include a pelvic exam. They gently check for any sore areas that could indicate an infection. The doctor/nurse will then gently insert a speculum, a metal or clear plastic device, into the vagina. The speculum helps hold the walls of the vagina apart so that the doctor/nurse can access the cervix.
The doctor/nurse will then insert a small stick, called a spatula, inside and gently remove cells from the cervix. Some cells may also be taken from the inner part of the cervix or from the vagina on a case by case basis as needed. This may be done if a request for an STI screening is being performed at the same time.
Once all the cells are collected, they are placed on a glass slide and in a container of fluid. The cells are then sent off for testing. It may take anywhere from two to eight weeks for the results to come back.
Getting the Results
Results are rarely given over the phone. In most cases you will need to make a follow-up appointment with your physician for the results. Often this is not necessary if the tests results indicate that all the cells came back as normal.
If some of the cells came back as abnormal this could mean a number of things from something benign that will naturally correct itself, to an infection being present, to the signs of precancerous cells. If your doctor says the test results were abnormal, don't panic. Just get some more information on what the next step for you should be.
Depending on the type of abnormal cells found, there could be a few different follow-ups. Another PAP smear could be performed or the doctor could order another test called a colposcopy. It may be recommended for you to come back for another PAP test sooner than if the results had been normal. Your doctor will discuss what the best course of action will be based on the results.
How to Prepare for a PAP Test
When the appointment is scheduled is important. A PAP test is impossible to perform during menstruation. The optimal time would be in the middle of your cycle. This will be in the 10-20 days (depending on your cycle length) after your period.
It's also important that you don't have any active infections. A yeast infection, for example, could impact the test and give you false positives. Try to schedule your appointment for around 2 weeks after the treatment of the infection.
Once your appointment is set, try to refrain from vaginal intercourse for 24 hours before the exam. Also be sure to steer clear of contraceptive creams or spermicides, foals or gels, or any vaginal douching for 48 hours before the test. All of these things could impact the results.
The last thing to remember before going in for your appointment is to go to the washroom. Having a full bladder during a PAP test will be very uncomfortable for you because of the pressure placed around the cervix during the pelvic exam.
How Often Should You Go?
Cervical cancer is very rare for people under 21. However, once you become sexually active, or reach the age of 21, you should start having PAP tests. Certain STIs, such as HPV, can increase the risk of cervical cancer. That's why it's important to get the exam done.
It is usually recommended that the PAP test be performed every 3 years. How often you go may change depending on the conversation with your doctor and your previous test results. If you have a number of tests that show more abnormal cells, your doctor may recommend a PAP smear every two years instead.
A PAP Test Could Save Your Life
PAP tests are an important part of protecting sexual health. Catching cervical cancer early makes a world of difference in its treatment and that difference can be your life. Take charge of your life and your sexual health. Learn more about the body and take the step to not only protecting your health but improving your sex life.
Enjoyed this article? Show some love and share it! You can also show us some love by leaving us a testimonial! If you never want to miss one of our new and fabulous articles, join our mailing list or join us on FB Messenger. Our regular posts can help you build your knowledge to improve your sex life and have better relationships. If you really want to up your sex game, you can join our Sexy Hero Society for exclusive content. If you're looking to improve your knowledge in a specific area, you can also check out what we currently have available for online courses. We also have some thought-provoking as well as scandalous items in our online shop where your patronage helps us fund future research. So how do you want to grow your sex skills? Choose what works for you and make your mark!